Research and Development
2018.05.17 Thu
Release of Today's Earth – Global (TE-Global)
The Earth Observation Research Center (EORC) of Japan Aerospace Exploration Agency (JAXA) has released a new webpage "Today's Earth – Global" (TE-Global), which visualizes and distributes Global hydrological simulation results (Figure 1). The TE-Global system was developed with the assistance of the University of Tokyo and utilizes the Japan Meteorological Agency long-term reanalysis data and satellite observation data, which is provided by JAXA, such as Global Satellite Mapping of Precipitation (GSMaP).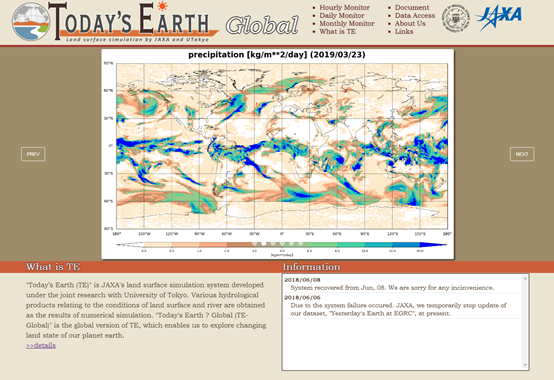 Figure 1. An image of TE-Global website top page
The webpage provides access to over 50 hydrological variables calculated by a land surface model (MATSIRO5) and river routing model (CaMa-Flood) from 1958 to the present. The accuracy of essential variables (e.g., snow depth, soil moisture, river discharge, and inundation area) has been confirmed by comparing in-situ observation data or satellite observation data.
For example, Figure 2 shows the severity index for river discharge, termed "return period," calculated by the TE-Global system in the case of Hurricane Harvey at the end of August, 2017. The TE-Global system efficiently shows the severity of the situation by describing the increase in the number of reddish grids indicating "very severe" (return period of over 30 years) as the hurricane passes over Houston, Texas. Therefore, through the TE-Global website, the severity of the situation can be seen in comparison with the usual and past state.
Figure 2. Map plotting track of the Hurricane Harvey (right figure) and distribution of return period for river discharge calculated by TE-Global in the period of August 23rd to September 4th, 2017 (left figure).
Related Sites