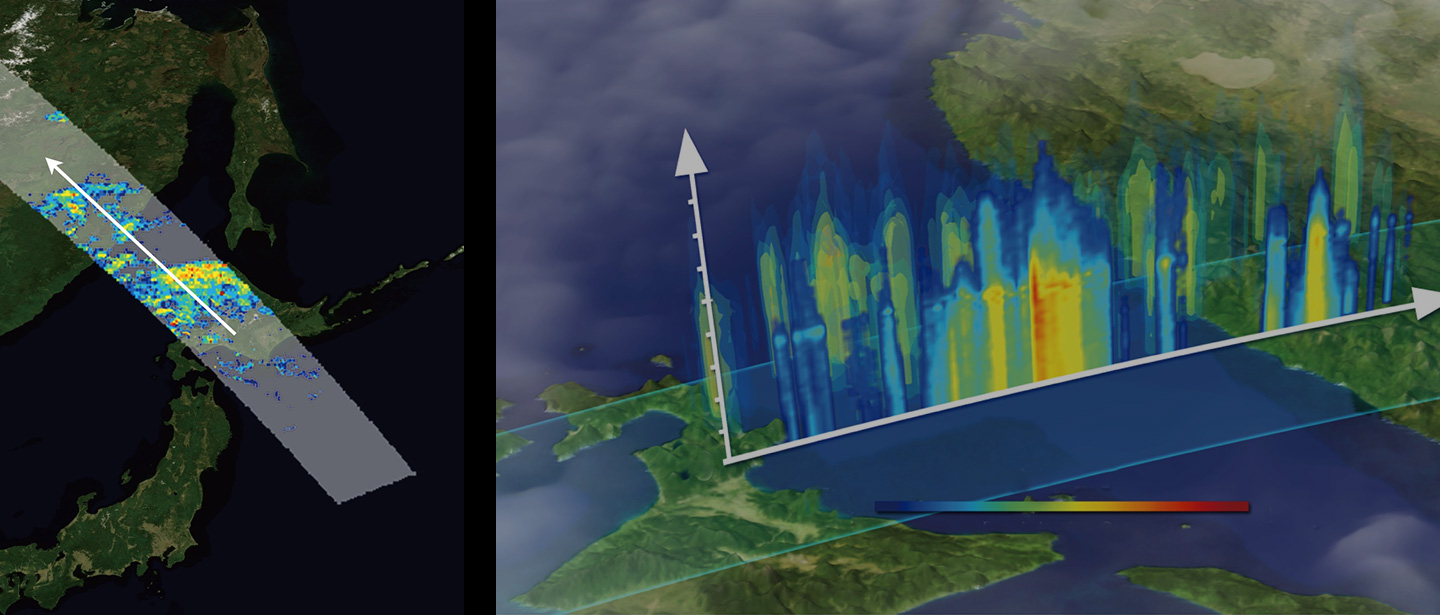 International Efforts
Earth observation satellites can observe not only Japan but also the entire world, since they orbit the Earth. The data obtained from the satellites are utilized not only for domestic use but also for solving various global issues, so that people all over the world use the data for various purposes, including from daily changes such as weather forecasting and disaster prevention to future climate change prediction.
JAXA aims to provide solutions and services to the world in order to contribute to solving global social issues such as the Sustainable Development Goals (SDGs), climate change, disasters, water resources, food security, and biodiversity by utilizing the strength of space-based data that Earth observation satellites observe from space.
<JAXA's efforts>
Sustainable Development Goals (SDGs)
The Paris Agreement
The Sendai Framework for Disaster Risk Reduction
Essential Climate Variables (ECVs)
The possibility of solving global issues will increase not only by JAXA's efforts but also by cooperating with space agencies around the world. For this reason, JAXA collaborates with various space agencies such as the National Aeronautics and Space Administration (NASA) and the European Space Agency (ESA) to jointly develop Earth observation satellites, verify data accuracy, improve data quality, and examine applications that use data by leveraging each other's strengths.
JAXA also participates in various international frameworks related to Earth observation. JAXA is promoting cooperation beyond organization boundary, for example, JAXA has discussed how Earth observation satellites can contribute to these frameworks including the SDGs, the Paris Agreement, and the Sendai Framework for Disaster Reduction with parties other than space agencies, and has launched projects.
<International frameworks that JAXA joins>
Committee on Earth Observation Satellites (CEOS)
Asia-Pacific Regional Space Agency Forum (APRSAF)
Group on Earth Observations (GEO)
Coordination Group for Meteorological Satellites (CGMS)
International Astronautical Congress (IAC)