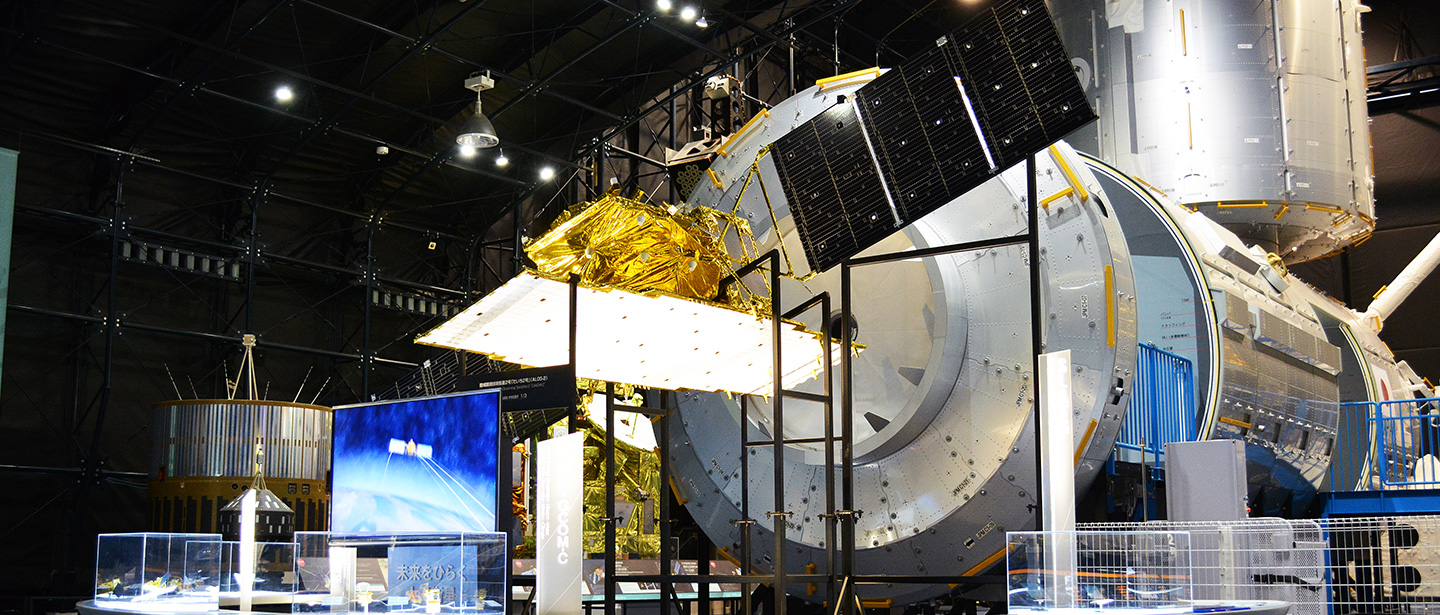 Introduction of Analysis tools/websites
Here, we introduce tools and websites to analyze the obtained data by Earth observation satellites.

List of analysis tools/websites
We introduce more details about each tool as below.
Tellus
Tellus is a data platform originated in Japan that contains a variety of satellite and ground data. It is led by the Ministry of Economy, Trade and Industry. JAXA's satellite data including "DAICHI", "SHIKISAI" etc. can be utilized, too. (operation: SAKURA internet Inc.)
Just by accessing Tellus development environment, analysis of satellite and ground data using Python or R is available without creating your own environment. The development environment is provided free of charge for a limited time to realize analysis and application development using data on Tellus. Various documents are prepared such as data catalog, API reference, usage example and so on.
Reference : 開発者の方へ | 日本発の衛星データプラットフォーム Tellus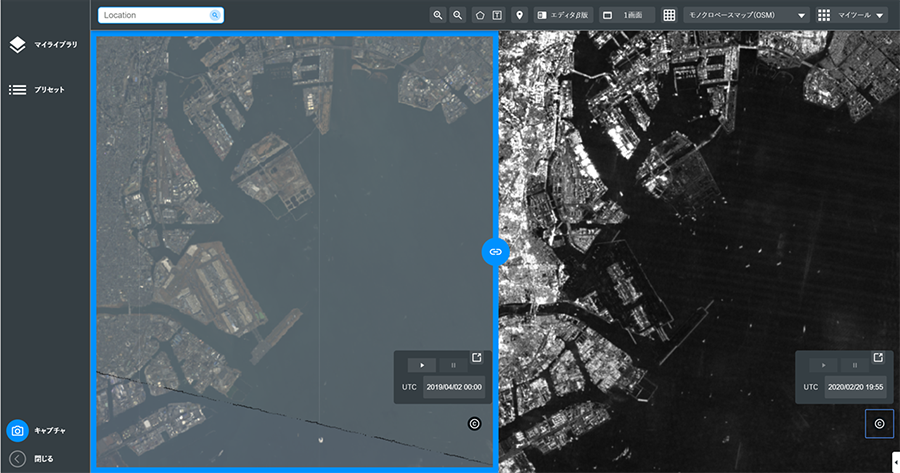 💡Recommended for the following people!
・possible to use satellite data without installing software!
・possible to obtain multiple satellite data easily!
・possible to perform AI analysis of satellite data!
Google Earth Engine
Google Earth Engine is an online cloud platform that enables global analysis by satellite data and calculation ability. Observation data of DAICHI, global precipitation data of GSMaP and SHIKISAI data are available.
"Scientists and non-profits use Earth Engine for remote sensing research, predicting disease outbreaks, natural resource management, and more."
Reference:Planetary-wide analysis on Google's cloud | Google Earth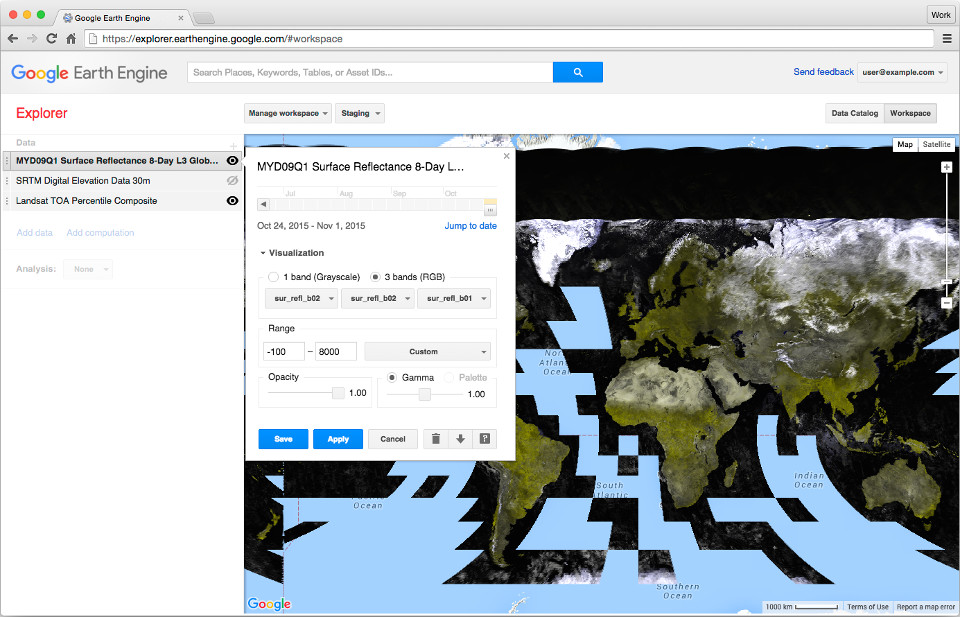 💡Recommended for the following people!
・Hard to create analysis environment for own PC
・Want to see map projection data right away
QGIS
QGIS is an open-source software and geographical information system (GIS) that can be used free of charge.
GeoTIFF is an image file format adding information for remote sensing. By using QGIS, it is possible to import GeoTIFF images into standard TIFF(Tagged Image File Format:developed by Aldus Corp. and Microsoft Corp.) and project maps. Various maps, satellite images and tools are available as plug-in for users.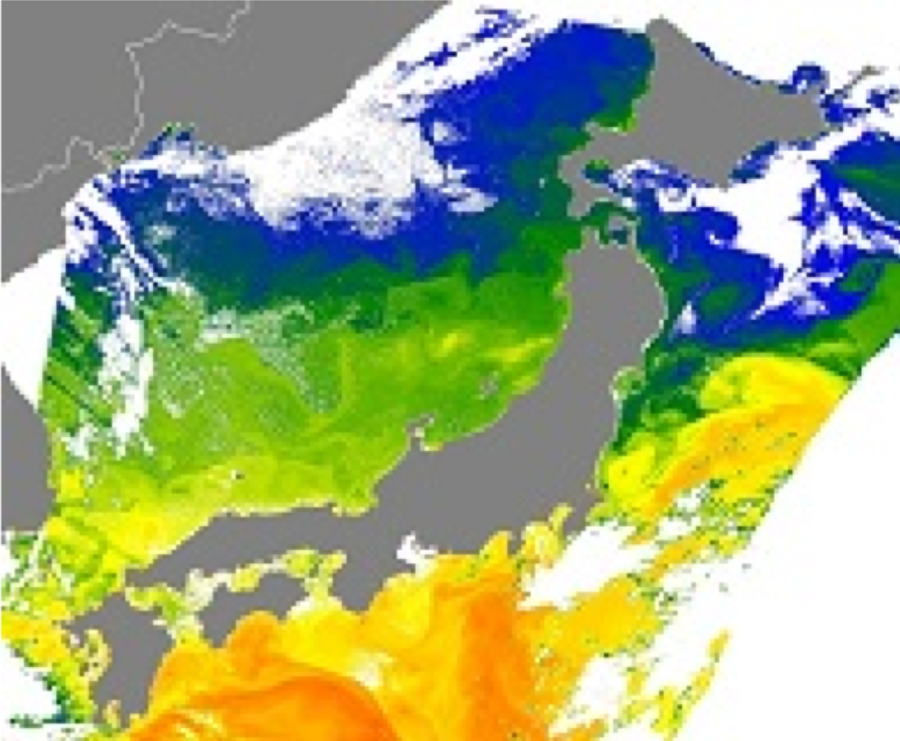 💡Recommended for the following people!
・Want to read GeoTIFF image
・Want to display downloaded data with map
HDFView
HDFView is a software to browse HDF file. It is distributed
by NCSA (National CenternForSupercomputing Applications),
developer of HDF format. Since it is developed in Java, you can use it on many operating systems such as Macintosh, Windows, Linux and so on.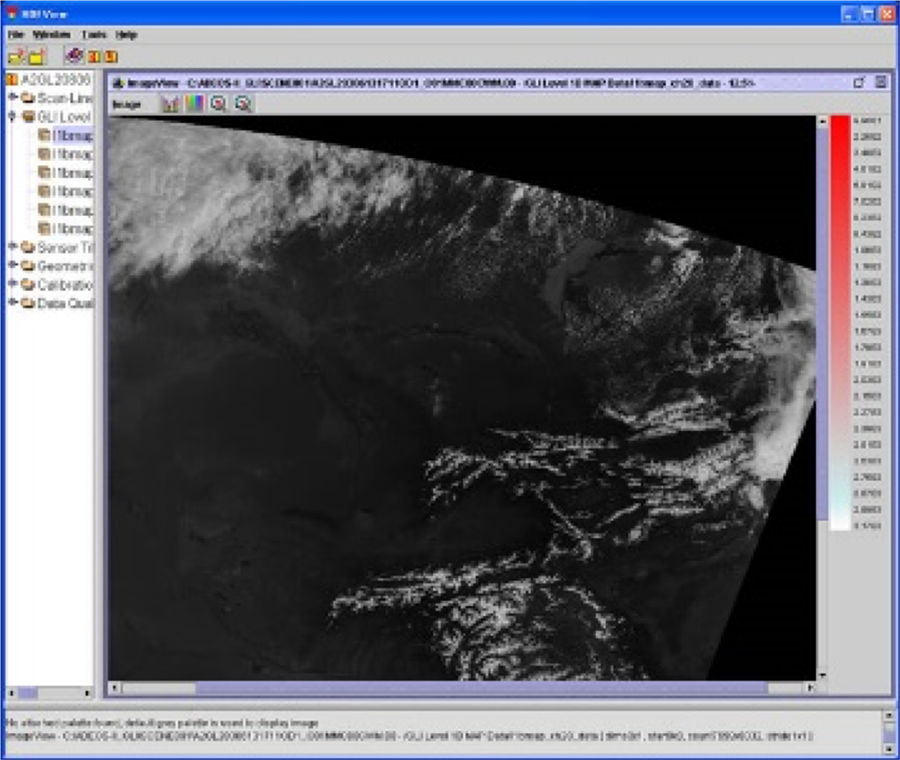 💡Recommended for the following people!
・Want to display HDF images downloaded from G-Portal
EISEI
EISEI is a free software for satellite image education provided by YAC (Young Astronauts Club).
You can easily view various satellite images regardless of file format etc.
This software can be used for middle grade in elementary school or higher level when learning with trainer, or junior high school students or higher level when learning alone. Also, it is suitable as introductory software for university students (undergraduate level) or general adults who are beginners to handle satellite images.
It is possible to output to common GIS software and image analysis software in order to analyze more progressive contents.
Reference:分析ソフト「EISEI」について | YNC 日本宇宙少年団
💡Recommended for the following people!
・Want to use easy-to-follow software in Japanese
・Want to use for educational purposes
Panoply
Panoply is a tool that can refer to data of netCDF format, HDF format and other data set provided by NASA. You can use it on operating systems such as Macintosh, Windows, Linux etc. Regarding the usage, YouTube video is available (English only).
💡Recommended for the following people!
・Want to read netCDF and HDF data
SNAP
SNAP is an image processing and analysis software for Earth observation satellite data provided by ESA. It is possible to display gigapixel images speedy and conduct high level analysis processing. Function related with SAR image is fully available.
💡Recommended for the following people!
・Want to handle large size images.
・Want to analyze SAR image
Please refer to other tools, too (example:tools focused on the satellites in G-Portal).